Carpet Cleaning in New York
Carpet Cleaning NYC would like to inform you of some of the reasons why you should take better care of your carpets and rugs. Cleaning carpets in New York City is often a task we leave for the pre-spring or holiday season. Yet, your carpets need a much stringent care taking system than just once or twice a year.
The risks of a dirty carpet
Dust gathers and gathers, it's no secret, and with it come numerous fostering possibilities for dust mites and bacteria. Just like the human skin, carpets are made up of an epidermis layer of ingrained fibers, knitted together and covered by various compositions of light and heavier hair like fibers. And just like our skin requires constant washing, brushing and special lotions to keep it healthy so do your carpets and rugs.
Example - shoes are often a house cleaning nightmare. They introduce external elements like mud, dirt, moisture and other compounds found on the sidewalk into the sanctuary of your home. When bacteria are introduced into a warm and damp environment it provides for the perfect nesting house for growth and breeding. Such is often the case with unkempt carpets and rugs.
The result of carpet neglect especially in a big metropolitan area like New York City can be hazardous to your health. Dust mites, mold and other bacteria are often the cause of various respiratory illnesses and inflammatory rashes. Some carpet adhesives found usually in newly purchased carpets release formaldehyde which can cause stomach irritation and a rash.
But the more severe health problems are the respiratory ones. Dust is a main trigger of asthma attacks in children. While some children are not as vulnerable as others, most if not all use the carpet as their playground and are therefore highly exposed to asthma stimulators while crawling and laying on carpets.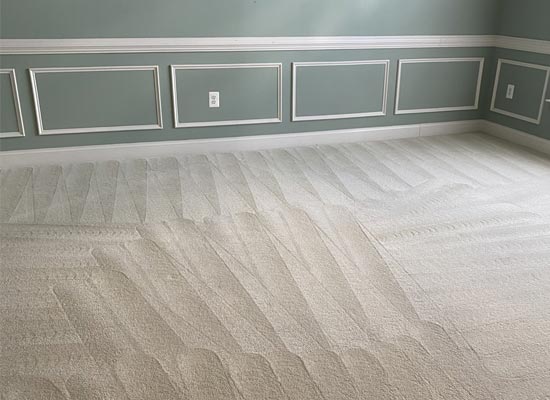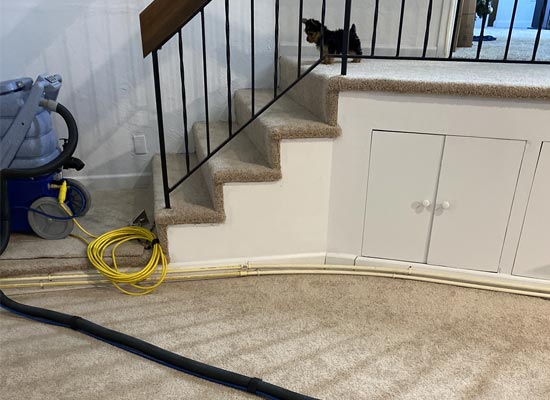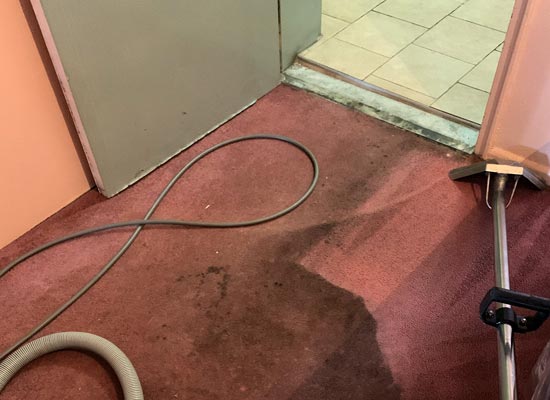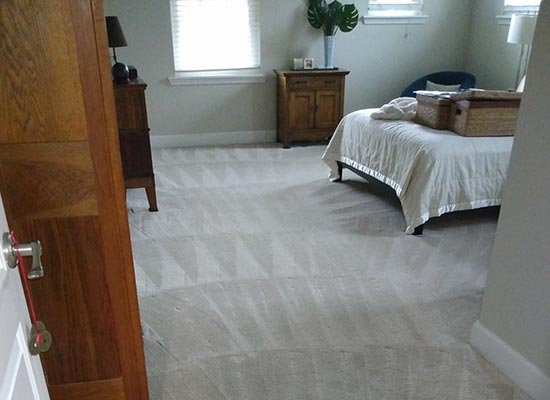 STEPS FOR BETTER HEALTH - CARPET CLEANING NEW YORK CITY
Three easy steps for better health by Carpet Cleaning NYC:
Vacuum your carpets at least twice a week!
Remember to aerate your carpet or rug at least once a month. If you live in an apartment building and this option is unavailable use a strong carpet beater or carpet steam cleaner in order to provide for even better results.
Call upon the carpet cleaning services of a professional company at least twice a year.
Professional Cleaning Service
Professional cleaning is the best way to ensure the health of your carpet and family. Carpet Cleaning NYC uses the latest carpet cleaning machines and equipment which help in getting rid of every possible health hazard. Using a combination of powerful water extraction steam cleaning methods, we ensure that by cold or hot water pressure, combined with special foams and shampoos, every last bit of dirt, dust mite, mud, or bacteria is terminated or removed.
FREQUENTLY ASKED QUESTIONS
Are your cleaning products safe for children and pets?
We only use cleaning products that are safe for kids and animals. Our eco-friendly cleaning solutions clean carpets well, without leaving any harmful stuff behind.
How long does the carpet cleaning process take?
The duration of the carpet cleaning process varies depending on factors such as the size of the area, the condition of the carpets, and the chosen cleaning method. Typically, it takes around 2-4 hours for the carpets to dry completely after cleaning.
Can you remove tough stains and deep-seated dirt?
Yes, our advanced cleaning techniques and professional-grade equipment allow us to tackle tough stains and deep-seated dirt. We have the expertise to restore the appearance of even heavily soiled carpets.
How often should I get my carpets professionally cleaned?
It is recommended to get your carpets professionally cleaned every 6-12 months, depending on the amount of foot traffic and the level of soiling. Regular professional cleaning helps maintain the appearance of your carpets and extends their lifespan.
How much does carpet cleaning cost?
The price depends on the size of the area, what kind of carpet it is, and how dirty it is. We can give you an estimate for free and we make sure our prices are fair.
What kind of carpet cleaning do you do?
We use different methods to clean carpets. These include steam cleaning, dry cleaning, and low-moisture cleaning. Which one we use depends on the type of carpet and how dirty it is
For more information check out our carpet cleaning tips page to learn more about different types of Carpet Cleaning NYC including truck mounts.