NYC Upholstery Cleaning
NYC Upholstery Cleaning handles the most difficult carpet upholstery cleaning challenges with ease. Once our carpet cleaners are done steam cleaning upholstery, sofas, love seats and more - you gain not only affordable cleaning services, but also allergies & asthma free environment. At NYC Upholstery Cleaning we grant our carpet upholstery cleaning services throughout the City of New York.
Dust Mites and Microorganism
Vacuuming upholstered surfaces is simply not enough especially if you are subjected to asthma and allergy attacks. Dust mites and other microorganisms living inside our couches, recliners, drapes and mattresses feed on dander, which is a dead skin of a human or an animal. We love spending time on our upholstered furniture and when the amount of time spent on the couch or recliner increases, so does the amount of dander.
What we should not forget is that furry or cloth like upholstery is a paradise to dust mites and without proper sanitizing the allergy symptoms will only get worse. Note: leather upholstery is less subjected to dust mites, but still requires professional cleaning every 12 to 24 months.
What are the things you can do to control allergies & asthma?
If you can't afford buying new furniture every year, use our NYC Upholstery Cleaning professionals. Our upholstery cleaning department has the necessary cleaning equipment, rich upholstery cleaning product assortment and profound upholstery cleaning skills to give you the best results at an affordable price. All our staff is licensed, bonded & insured.
Here is a list of NYC Upholstery Cleaning disinfecting and deodorizing services in NYC:
Auto Upholstery Cleaning including Dusting, Vacuuming, Shampooing, Steam Cleaning
Curtain upholstery and blind cleaning as part of our house cleaning services
Fiber protectors & maintenance incorporates cleaning upholstery in your home or office
Furniture cleaning means stain removal and odor elimination
Pressure washing services or dry upholstery on the spot
Heat and Steam Clean
Wet Upholstery Drying
Mattresses & Pillows Cleaning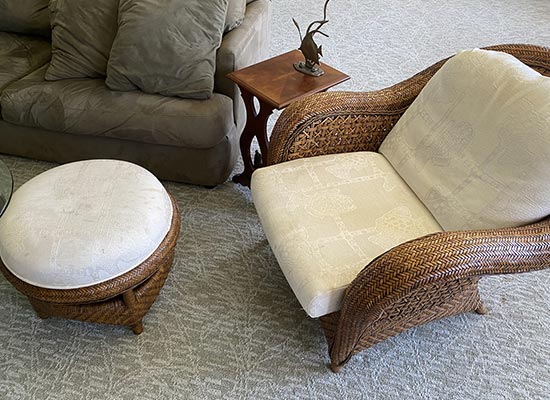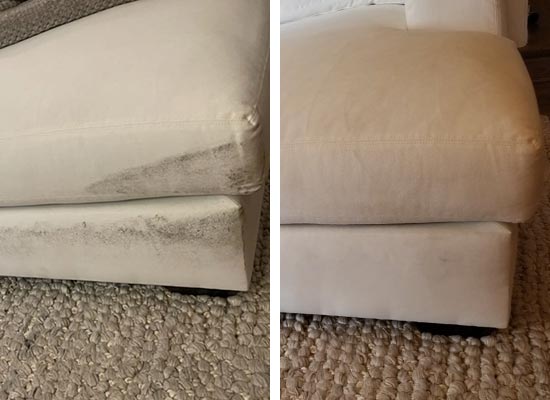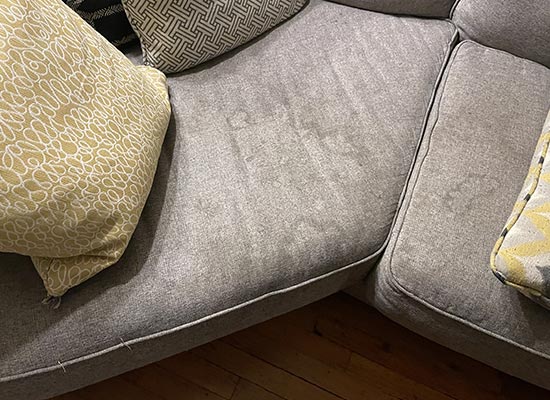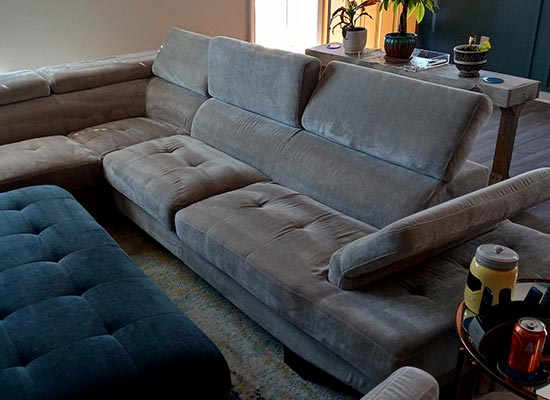 State of The Art Upholstery Cleaning Equipment
Our upholstery cleaning machines are innovative and are meant to handle drapery, auto interior, furniture and nearly any type of upholstery fabric. There are three main categories of upholstery cleaner equipment NYC Carpet Cleaning employs:
Dry Carpet Cleaner - heavy duty appliance which is meant to clean large areas from hard to remove carpet stains and can dry the carpeted or upholstered surface in one operation.
Mounted Extractor - a machine which operates on pressure cleaning method and can be thermostatically heated to cover large areas.
Cylinder Based Extractor - an apparatus ideal for commercial use because it contains an internal or externally mounted clean solution tank. Pressure cleaning method is used here as well.
Using only top notch upholstery cleaning equipment NYC Upholstery Cleaning team can handle large commercial premises as well as small residential properties.
At NYC Carpet Cleaning we recommend not to wait for severe soiling of your upholstery and furniture, but rather to schedule a professional cleaning at least once a year. If you wait too long, there is a chance of damaging the texture of the fabric as well as the fabric colors.
Cleaning upholstery has never been easier; just call our company for a non obligatory estimate at - 646-688-2878.